We offer unbeatable service and superior craftsmanship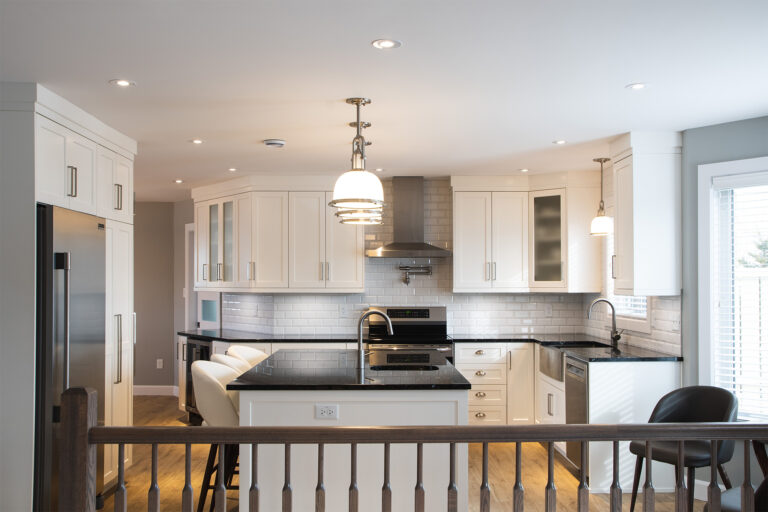 The kitchen is described by many as the heart of the home. It is a place for family and friends to gather and enjoy each others' company. When planning a kitchen renovation, function and beauty should be the main focus. Elements like countertops, cabinets, flooring, and backsplash must all work together to achieve a balanced finished appearance. For a magazine worthy kitchen renovation, always consult a professional to get the best results.
There are a wide variety of classifications for a bathroom- from strictly business, your own private spa, or accessibility needs. Proper layout and design of a bathroom is very important, as it is likely the first place you visit in the morning to get ready for the day. Whatever requirements you are seeking for your bathroom, we can make it happen.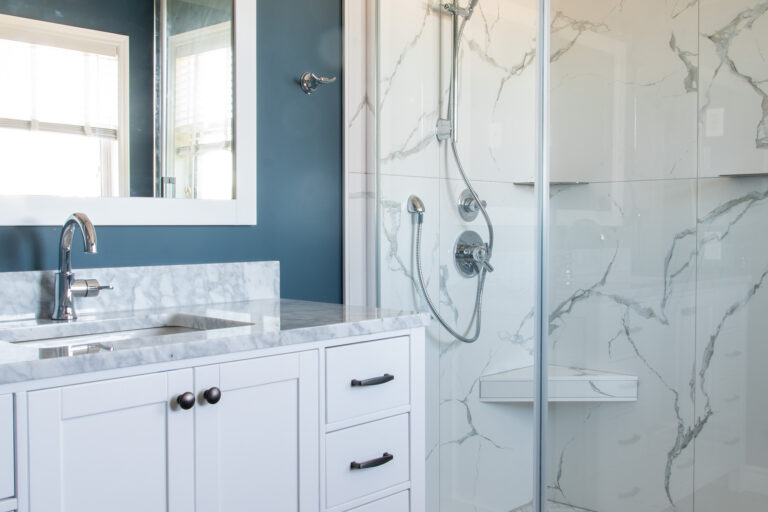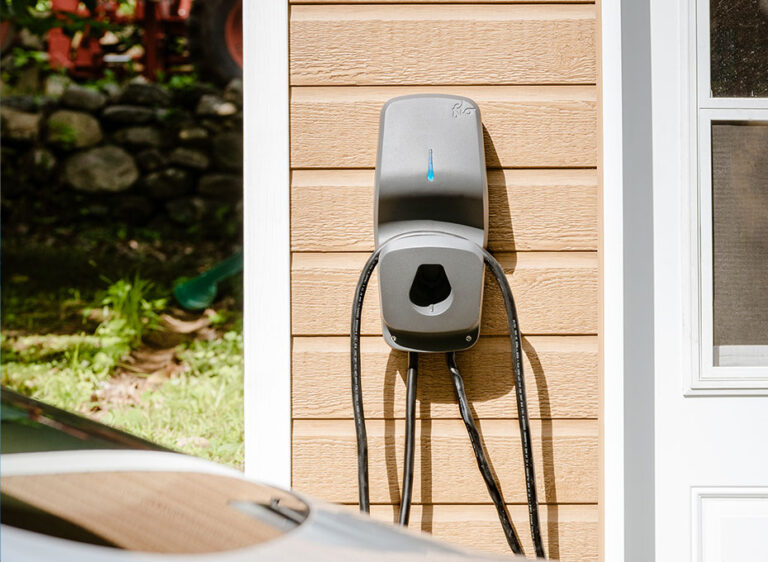 With a certified red seal electrician on staff we offer a full suite of electrical services ranging from lighting, panel changes, EV charging stations and full home wiring.
Most of us enjoy spending time outside of the home. Decks, fences, sheds and garages- these are all ways that we can tailor the outside of your home to be an enjoyable, beautiful and safe space.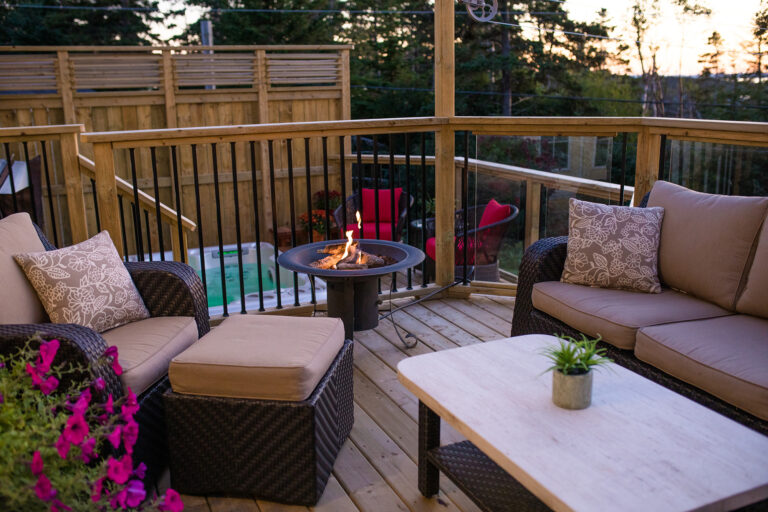 Dens, Family rooms, Living rooms, and Basements are each living spaces- but with different purposes. We offer ways to improve these areas through the use of cabinetry, storage solutions, fireplaces and mantles, wet/ dry bars, and more. Breathe new life into your dingy den, De-clutter your family room with storage or a built-in entertainment unit, release some unused square footage by finishing your basement, or get the 'man-cave' you have always wanted.
Our family has used Andrew for three projects over the last two years, and each one has been a great experience. It is clear Andrew is the type of contractor that is proud of the quality and attention to detail he puts into his work. Thanks again for all your hard work!
Andrew and his team did an amazing job on our bathroom Reno. They were very professional and particular. We'd definitely hire them again for any future projects!
Andrew has transformed our 1970's home into a warm and inviting space. His attention to detail on both sides of the gyproc is to be commended. We now enjoy reduced energy costs and boast finishes that would rival any top professional.
Andrew Street worked a miracle on the design and remodelling of our 1950's kitchen. It was so old and ugly we wanted to renovate but were totally unsure of where to start and what to do. Andrew explained in detail what we could expect from day one to completion. He told us he would take all the worry and stress away from us. Street Property Development was exceptional both professionally and personally. Love our new house! Thank you Andrew.
We have contracted Andrew to tackle several projects around our home and we couldn't be happier. His work is second to none and he completes every job with the highest quality. Attention to detail and finish is what sets Andrew apart from other contractors that we have used in the past. Nothing is left undone and the final product is just amazing. We would recommend Street Property Development for all of your household projects, you won't be disappointed!
I was fortunate to have Andrew and his team complete bathroom renovations for me. I was quite impressed with Andrew's attention to detail and professionalism. Several of my friends have commented on the great work. I highly recommend Street Property Development Inc. if you are in need of an excellent contractor.
We were very fortunate to have engaged Andrew's firm for our recent kitchen renovation. I would not hesitate to engage Street Property Development again for any large or small jobs in our home and would recommend them highly for this kind of work.
Andrew and his team did an absolutely wonderful job transforming the kitchen in our townhome. They were professional, on time, and communicative through the whole process. The end result is exactly what we wanted and couldn't be more happy.
Communication is a key element to any successful project. We commit to maintaining frequent communication with our clients, which results in a smooth, informed renovation process. From the initial meeting to the final 'punch list', we will answer your questions, emails and phone calls promptly and professionally.